I will cut to the chase and tell you that overall, I haven't decided what color all Dunny's stuff should be.
See, part of the problem is that he's dang pretty in turquoise.
And turquoise IS basically my favorite color.
And I have a teal-and-brown pommel bag from Jaime Reid Ruff's Production Room (link goes to her FB page), which is super well made and will be very useful.
So it's like a no-brainer. Just go with turquoise.
My saddle came with a decent wool felt pad but I wanted to get a blanket to protect it (mostly because felt will catch on stuff and get gross). But the only turquoise Mayatex one was really not vey turquoise: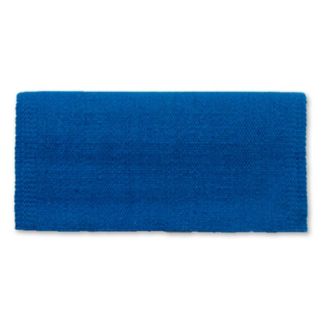 I want matchy biothane tack (because I am a lazy peson who also likes color) and this really doesn't match Turquoise, Teal, or Sky Blue biothane. 😦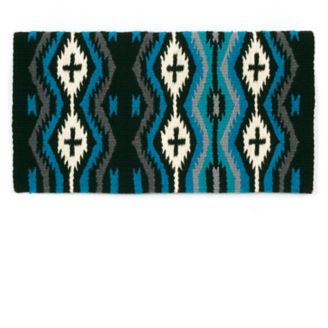 And that's all assuming that the felt pad is a good fit for him under the Big Horn saddle. Of which there is zero guarantee. So I bought a super cheap acrylic one and will use that till I determine if the felt pad is going to work or I should buy a fleece one.  Argh!
And then there's the whole "But I'm not sure I WANT turquoise thing." Because my other favorite color ALSO would look awesome on him:
My SCA device (for non-heraldry geeks, this means 'coat of arms'- the SCA is the Society for Creative Anachronism, a group dedicated to recreating the middle ages 'as they should have been', including armored combat, art stuff, brewing, and of course, equestrian activities!) is green, black, and white.
But my saddle is brown, and this blanket DEFINITELY would need black bridle and strap goods…..
So like… argh, choices. We'll see how things look when he gets here. 🙂
I also picked up a grooming tool set, just the basics (I'll fill out and replace as I need better or different items); some trail reins that I like better than flat reins, and a rope halter- in black and turquoise.